Letterheads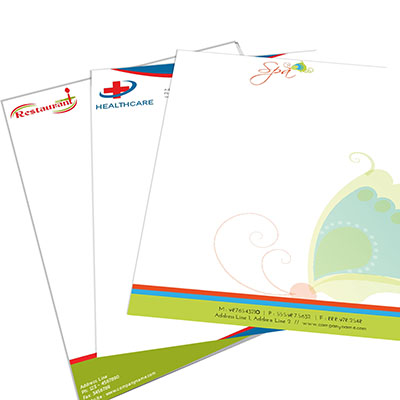 Let Your Letterhead Lift and Liven Up Your Communication
An organization without a nice letterhead is akin to a headless horse. Create the one that your recipient would like to reply.
- Starting at Rs.400 for 50
- Single Side Full-color printing on quality paper stock
- Upload your logo or design
- High-grade stationary paper
---
Delivery Schedule :
Print Orders for Door-Step Delivery & Local Pickup (Available at Mumbai Retail Outlet only) will be processed in 2-3 working days (Mon - Sat)
Express Orders for Mumbai will be processed in 1-2 working days (Mon - Sat)
* Shipping time is extra based on the location to be shipped.
Size
Quantity
Price
A4 - 210mm x 297mm
50
Rs. 400.00
100
Rs. 800.00
200
Rs. 1,500.00
500
Rs. 2,500.00
1000
Rs. 3,500.00
View More
Size : A4 - 210mm x 297mm
What would you like to do?